Biography
Biographie de Gims en français, english follows below
Né le 6 mai 1986 à Kinshasa, Gandhi Djuna alias Maître Gims a grandi dans une famille de musiciens. Ses parents étant en situation irrégulière, Maître Gims a eu une enfance difficile. En 2003, il sort avec son groupe Sexion d'Assaut un premier titre Coup 2 Pression. Sa rencontre avec Dawala qui deviendra son manager, lui permettra de sortir l'album La Terre du milieu en 2005.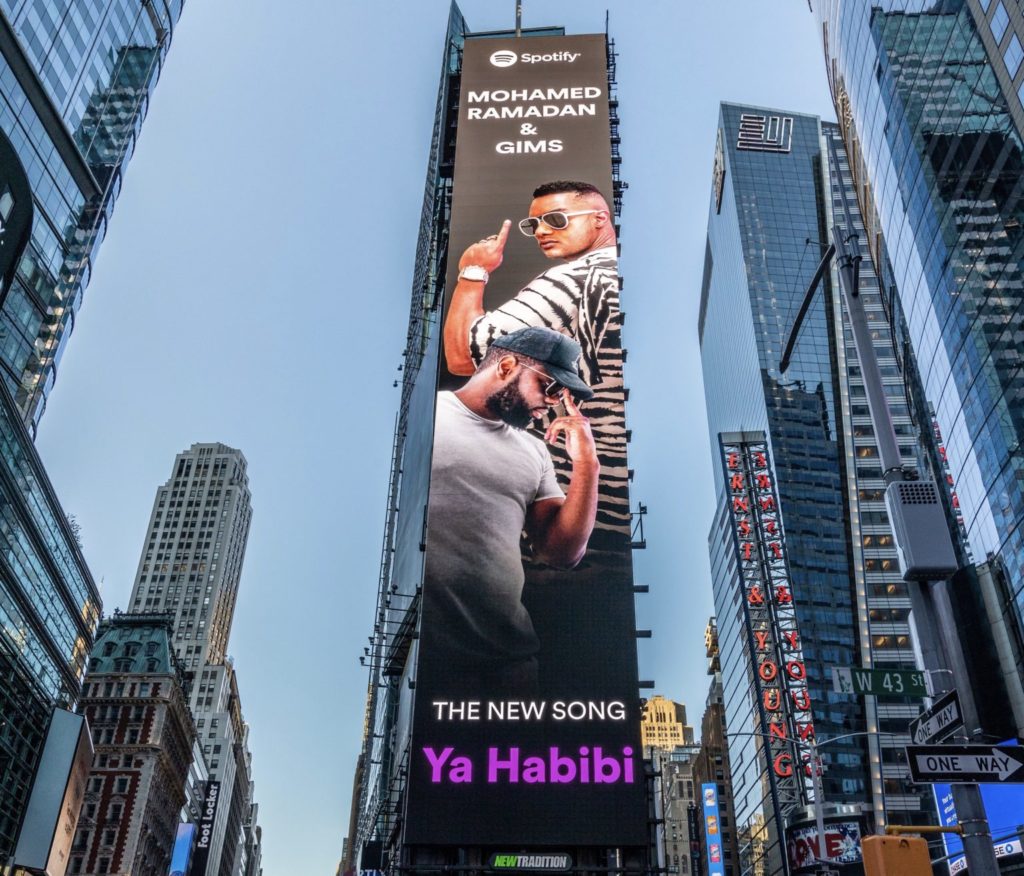 FME Booking : book Maitre Gims right now at the best price !

La première tournée de Sexion d'Assaut après la sortie de l'album L'écrasement de tête catapulte le groupe au devant de la scène rap française.
Avec plus d'un million d'albums vendus le groupe est nommé en 2014 aux Victoires de la musique.
En 2013, Maître Gims quitte Sexion d'Assaut pour se lancer dans une carrière en solo. Il sort l'album Subliminal fruit de sa collaboration avec ses 3 frères et de Pitbull. La même année, son concert à l'Olympia fera salle comble. Depuis, il enchaîne les succès. Début 2019, Maître Gims décide de changer de nom en se faisant simplement appeler Gims.
En septembre 2019, Gims devient le premier rappeur à remplir le Stade de France en clôture de sa tournée le "Fuego Tour" avec 70 000 spectateurs.
Gims est marié et père de quatre enfants.
English
Born on May 6, 1986 in Kinshasa, Gandhi Djuna aka Maître Gims grew up in a family of musicians. His parents being in an irregular situation, Maître Gims had a difficult childhood. In 2003, he released his first song Coup 2 Pression with his group Sexion d'Assaut. His meeting with Dawala, who became his manager, allowed him to release the album La Terre du milieu in 2005.
The first Sexion d'Assaut tour after the release of the album L'écrasement de tête catapulted the band to the forefront of the French rap scene.
With more than a million albums sold, the group was nominated for the Victoires de la musique in 2014.
In 2013, Maître Gims left Sexion d'Assaut to embark on a solo career. He released the album Subliminal, the result of his collaboration with his 3 brothers and Pitbull. The same year, his concert at the Olympia was sold out. Since then, he has had a lot of successes. At the beginning of 2019, Maître Gims decided to change his name by simply calling himself Gims.
In September 2019, Gims became the first rapper to fill the Stade de France at the end of his « Fuego Tour » with 70,000 spectators.
Gims is married and has four children.
It didn't seem to be quite enough for the rising star as he was preparing new albums yet to be released.
« Est-ce que tu m'aimes ?« , for example, quickly reached the top selling positions in many European countries (first rank in Italy FIMI). In France solely, that very song got ranked the third, according to SNEP rates.
2018 has also been a prolific year for the rapper as he releases his third album: « Ceinture noire« . Featuring great names from the international scene, such as Super Sako, Lil Wayne, Sofiane and Vianney, Gims got on the success highway pretty fast.
That speed is maybe not without a certain cost, though, as he implies in his last hit, turned into a music video: « Le Prix à payer« . Released on November, 29th, the song is a way for the artist to expose the main issues he had to face so far as a musician. It also has a broader purpose, namely denouncing the very perversions one shall encounter to be successful in the music industry.
Unveiling the same year many of the projects he was meant to achieve, Gims takes 2019 as a quite productive year with releases of great titles such as « Miami Vice », « 10/10 » (featuring Dadju and Alonzo) or even « Ceci n'est pas du rap » (featuring Niro).
How to book Maitre Gims for your event ?
Contact us for Gims booking requests! Gims is an FME Artist, use our online form to book him this year or email us at info@fme-booking.com
Get in touch with us right now for booking price information and schedules.