Sean Paul is gifted a plaque – selling more than 26 million records
The Jamaican and international superstar, Sean Paul, is gifted a plaque from the RIAA Recording Industry Association of America for selling over 26 million records.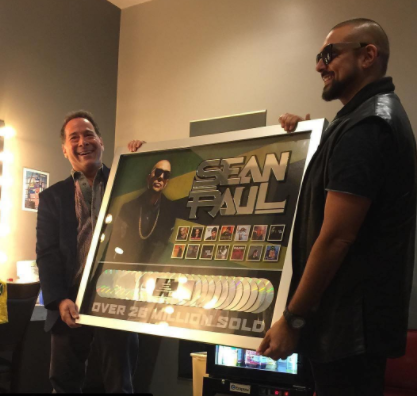 SEAN PAUL IS A FME ARTIST, BOOK HIM NOW !
Sean Paul will be on Tour in November. Contact us NOW at info@freromusic.com to book Sean Paul for club shows, concerts, festivals, VIP events.