90's are back !!
2 Gen X parties in France and Switzerland, powered by FME-Booking, are on the way !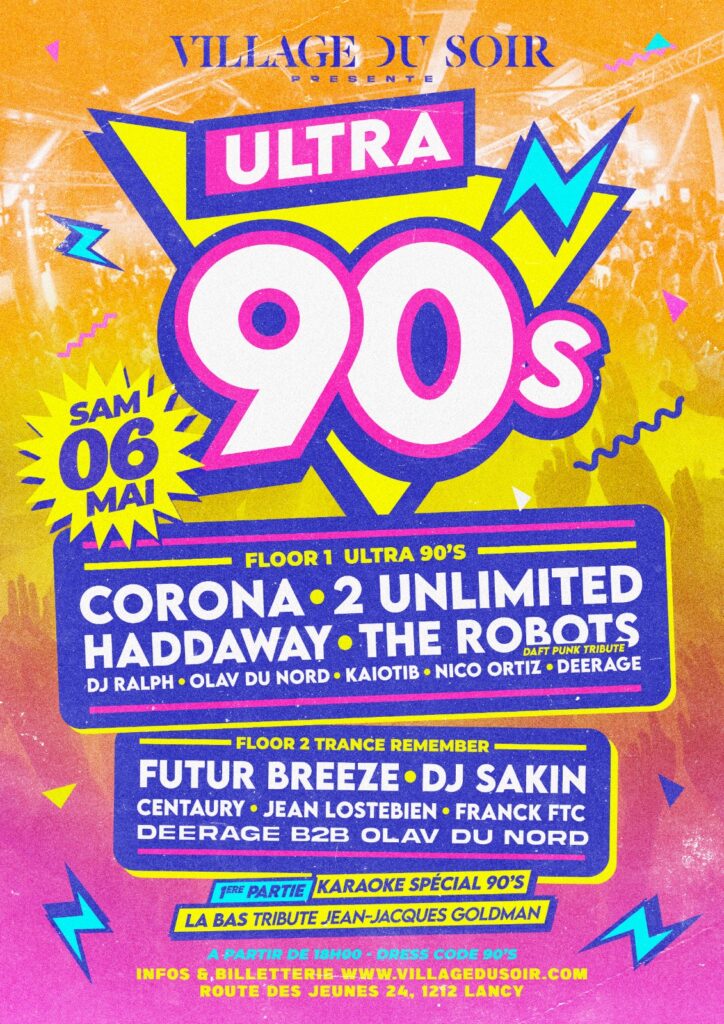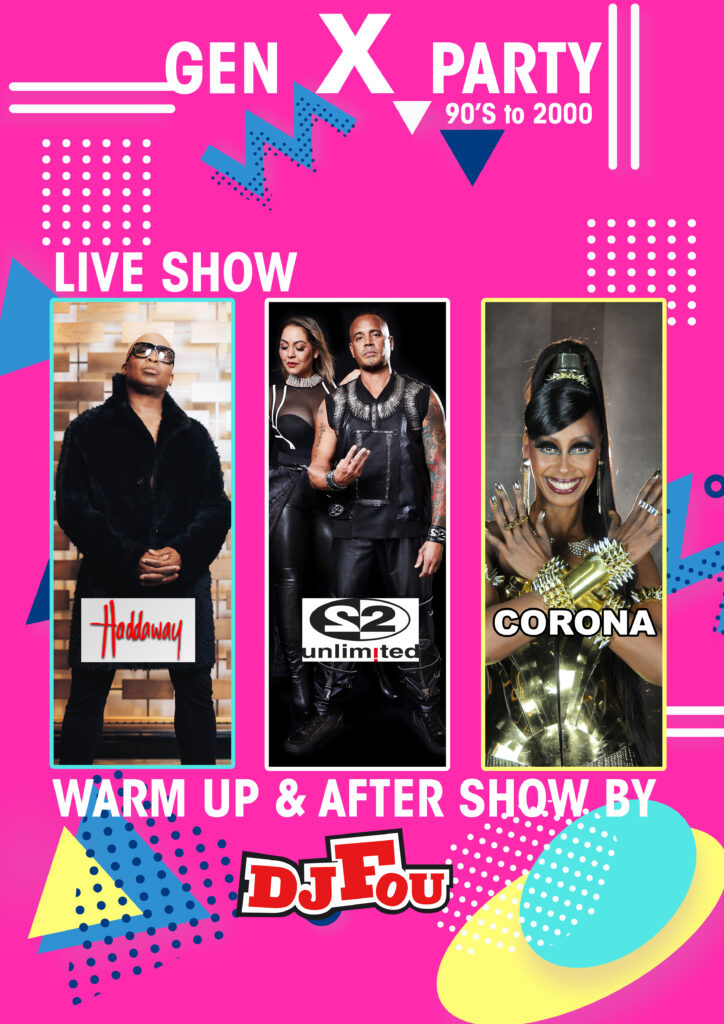 Haddaway… What is love
2 Unlimited… No limit
Corona… This is the rhythm of the night
What memories do these 3 hits bring back to you ?
Come and relive the crazy atmosphere of these 90's hits live !
for booking inquiries contact us by email at info@fme-booking.com