Jillionaire & DaftPunk Tribute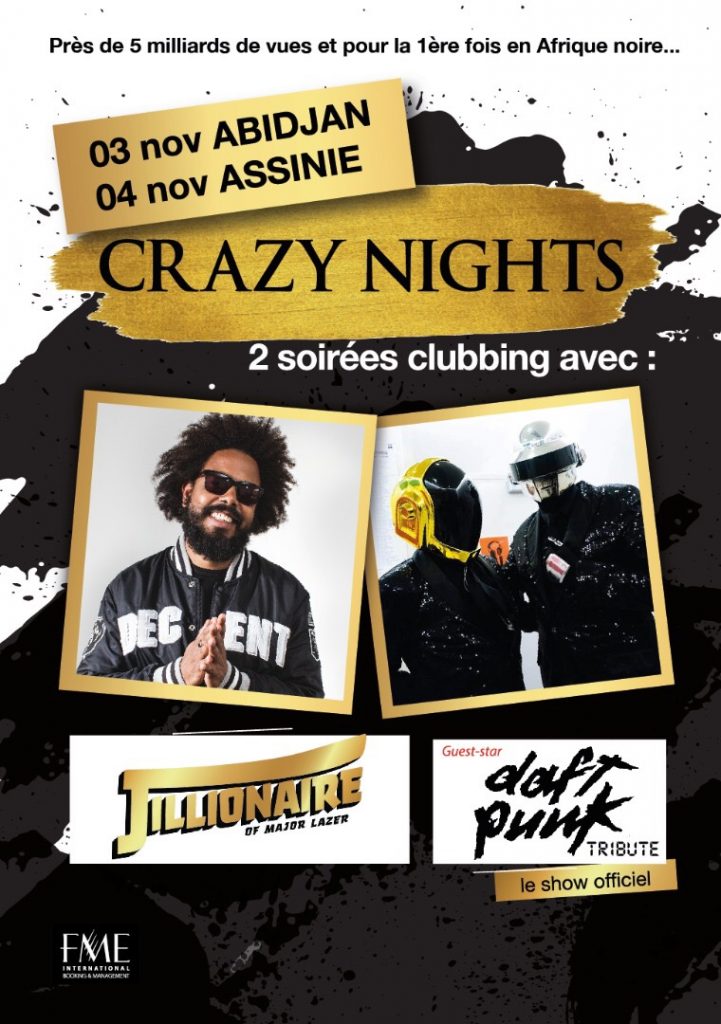 FME-Booking is proud to announce Jillionaire of Major Lazer exclusive dates for the first time in Black Africa in Ivory Coast early November 2017 !
And Daft Punk Tribute will join Jillionaire as openning act on following dates.
Jillionaire of Major Lazer is a FME Booking Artist. Daft Punk Tribute is a FME-Booking Artist.
For further info regarding bookings, contact us Now at info@fme-booking.com
Book them now !
Christophe Leacok was born on April, the 3rd, 1978 in Trinidad and Tobago. He grew up with his sister. He chose his stage name, The Jillionnaire and started his musician carrer in 1998. He composes a unique combination of indie dance and big room house. He is credited with bringing Caribbean rhythms of soca and dancehall.
> Learn more about « Tribute to Daft Punk »
One More Night: A Tribute to Daft Punk (by DJ Ralph) is the first and only realistic tribute to the Legendary Duo. Wearing replica chromed helmets and electro-luminescent suitsthey to create the perfect Daft Punk inspired vibe and perform a DJ set full of Daft Punk's greatest hits, with video projection of the video clips on a big screen!