Soulja Boy, the Come back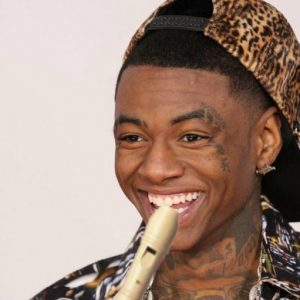 He is certainly not the rapper with the most harder lyrics of the Game but is certainly one of the major actors of rap these last ten years. Between big ads and Beffs, Soulja Boy came back very very strong at the beginning of this year.
In late December, Soulja boy seized his Twitter account and claims to have the best comeback of 2018. He spreads the course of his year through TV shows, game consoles and more. He puts it back a few days later during a live Instagram and when a fan suggests it's Tyga, the answer « HUH ?! TYGA ?! TYYYGA?!  » Soulja boy becomes and without even knowing it, a challenge taken by thousands of people and stars on the Internet.
A few weeks later, invited to the famous show The Breakfast Club of the radio Power 105, the famous rapper of Chicago revealed in 2007 with the enormous hit Crank That first took to Drake by affirming to have taught him everything and talking about his beef with Pusha T, he also attacked Kanye West talking about his support for Donald Trump, then again attacked Tyga « The guy who left Travis Scott chopped his girlfriend (Kylie Jenner) »
All these statements have given new light to the career of the rapper who was a little missing in recent years. All these events have been given to him by his new album « NEW DRIP » released on January 18 and having recorded nearly a million views in one day, he recently signed with Warner / Chappell Music. Surfing the wave, Soulja boy chained the singles and would even be preparing for his next Album planned for very soon.
Meanwhile, Big Draco aka Soulja Boy gives us his latest single « Cut Dat Check » to consume with much moderation.
Soulja boy is an FME artist, book him now or contact us at info@fme-booking.com