Coachella 2020: can Aya Nakamura make the desert any hotter?
Aya Nakamura won't rest much this year. July will be remembered as the month she'd fired up Afro Nation stages in Portugal, but before firework performances, she needs to warm up and she sure knows how to do that.
California is definitely a hot place, not only for its desert.
A worldwide famous spot that people will be heading to soon for enjoying a twerk session or two on great titles.
Nearby Los Angeles, Nakamura will indeed be singing from April, 11th to April, 18th, after previous years performances led by Christine and the Queens, Daft Punk, Justice and Jain.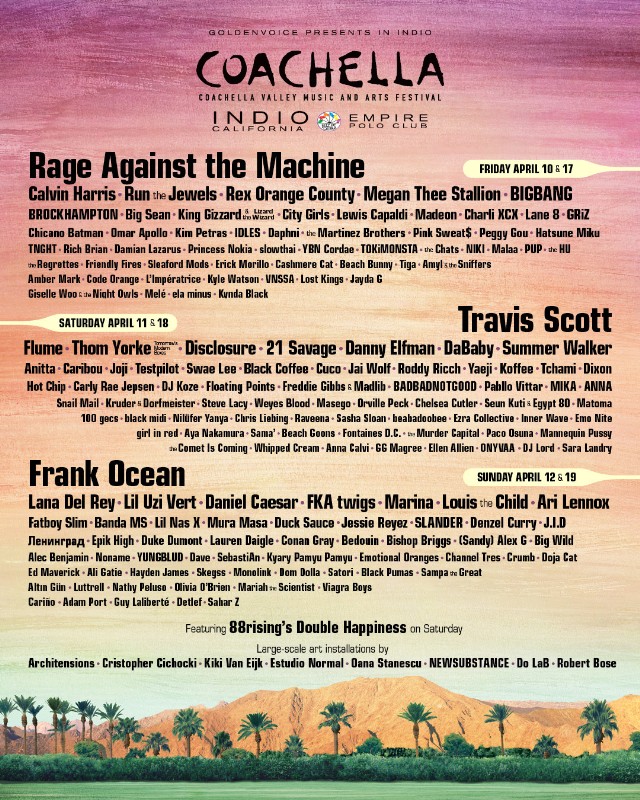 If you are among the lucky ones having free time for a ride this Spring, make sure to secure your chance to see Aya Nakamura live: tickets sell fast and shall be out of supply very soon!
429 USD will be the price for fans' musical Heaven, so open up your savings and get your pass very quickly, there definitely won't be enough for everybody.


And for the ones who are still hesitating, one word: « Djadja« .
The 24 years old woman will be performing the hit that kept the Netherlands top sales for 2 consecutive weeks in 2018.
For people who are looking for a last reason to decide, just know that Travis Scott, Thom Yorke and Danny Elfman will be joining the crew.
So, what are you waiting for?