ANDALE – Oryane & Jillionaire (Major Lazer) feat Mical Teja
Oryane
Oryane's popularity is propelled in 2020 by the powerful and very addictive single « Love Mi Ladies » with Sean Paul. This international hit accumulates more than 10 million streams and more than 10 million on Youtube and foresees a great future for Oryane in which everything is possible.
Jillionaire
Jillionaire, Trinidadian DJ and Music Producer is an artist who got an incredible fame throughout the world.
The new hit « Andale »
Oryane Wilson & Jillionaire are back today with the obsessive song « Andale » featuring Mical Teja, Trinidad and Tobago born, not only an artist but also a songwriter.
The multiple facets of Oryane allow him to produce and collaborate with international artists like Busy Signal (Major Lazer), Chris Willis, Big Ali …
FME-Booking is proud to be involved in this project, putting in place this collaboration in partnership with Scorpio Music & El Cartel Music.

Pre save link :
Oryane & Jillionaire ft. Mical Teja – Andale (Official Music Video)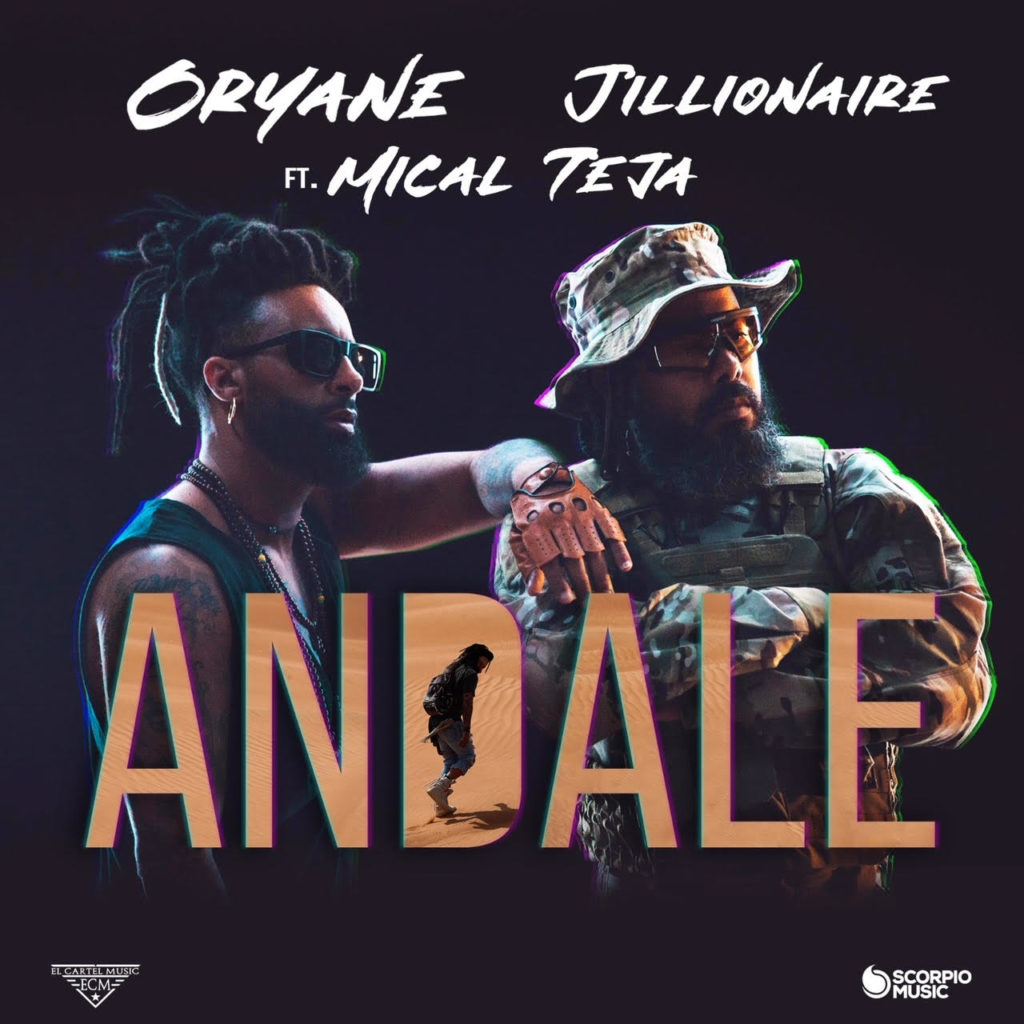 Sortie internationale du titre ANDALE de Oryane et Jillionaire de Major Lazer feat Mical Teja, un nouvel artiste de Trinidad, ce vendredi 14 mai 2021 !
Titre produit par Scorpio Musicet El Cartel Music en collaboration avec FME-Booking & Consulting.
Un clip très attendu tourné dans le désert de Dubaï avec la participation des Twins !
FME-Booking est fier d'avoir pu mettre en place cette collaboration sur le titre ANDALE, avec Scorpio Music & EL Cartel Music.